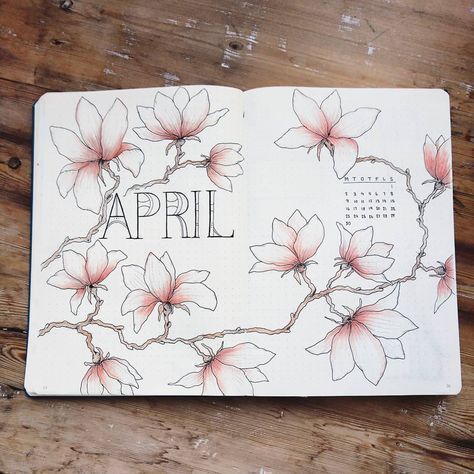 Bullet journal inspiration for April
Also in April I will take you through my Bullet Journal again. Every month I will post here what I have made and hope to inspire you (the bullet journal fans in any case), as I myself am inspired time and again by others.
Lots to do
I noticed when I was working on the month of April that it is quite a lot of work, a Bullet Journal at times. Now of course I already knew this, but since I also started an illustration course since a few months, I am actually quite busy. I have my blog, my course, my bullet journal and my art journal.
O'yes and I have a family too.
Now of course I am lucky that as a stay at home mom I have the boys in school every day now. So during the day I have time for myself. And I can do and plan a lot.
Ideally a Bullet Journal
And again my Bullet Journal is perfect for that, because I plan a lot. I have set days and set hours that I do things. My day is always divided into morning and afternoon, after lunch.
Two mornings a week I help with math and reading at school. I do my shopping two mornings and start one morning with a walk in the village. So that I'm home I often start blogging and in between of course do some housework as well. 'In the afternoon I have two more hours that the boys are at school.
One afternoon I use these two hours for my illustration course and the other day for my editorial work which I do for the Hirschsprung Association.
In April, the journal comes out and it's a little extra busy right now with writing and editing. In my Bullet Journal I plan this every time for the upcoming week. ideal. This way I don't forget anything and I keep an overview.
April
In my Bullet Journal I work about four evenings a week, from 6:30 to 7:30 p.m., when the boys are watching Klokhuis and Jeugdjournaal. I just sit downstairs with the family, cozy with my cup of coffee and draw, glue and cut in my Bullet Journal in the meantime. April will be another busy month with birthdays, outings with school and the last days of the month we have vacation.
The month of April: I started the cover sheet again, followed by a monthly log and then a weekly log every week. Every week I try something new and different. This makes my bullet journal an inspiration for myself and hopefully for others.