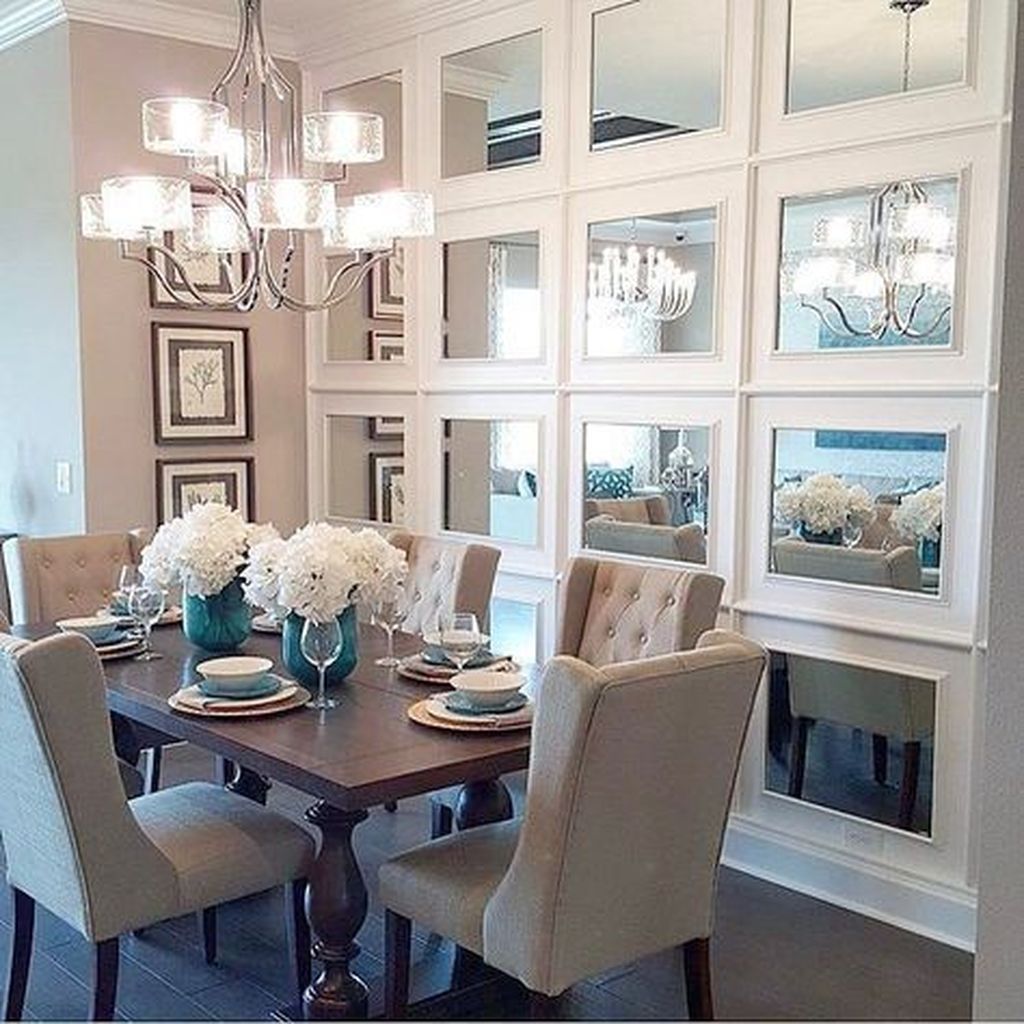 How to pimp your dining room-with home decorating tips
Is your dining room corner in need of an upgrade? Are you moving soon and have yet to pick out new dining room furniture? Whatever the reason, the dining area is the central place in most households.
You can pimp your dining room with these tips.
Your dining room deserves extra attention.
Turn your dining area into the perfect eating space. That place where you can relax, where you can enjoy eating and drinking together with your family and hopefully soon again together with friends and family. With the home improvement tips in this article you should be able to pimp up your dining room.
Analyze the space
First and foremost, analyzing your space is a must so that you can go on a much more focused hunt for, say, a new parlor trunk table and comfy dining room chairs. Measuring is knowing and guessing is missing, so first calculate how much space is available. Only then does the table come out best in the room.
Next, it is important to determine how many people can sit at the table. As a rule of thumb, you can assume about 70 centimeters of required seating space per person. In addition, there should be enough walking space around the table to be able to move the chairs back sufficiently.
Allow about 60 centimeters of walking space.
Choosing comfortable dining chairs
Your search for the ideal dining chairs has just begun? You soon find out that there is plenty to choose from. That doesn't always make choosing easier. For example, do you go for dining chairs with bold colors to make a statement or do you prefer chairs in earthy tones?
And do you choose a leather, plastic or fabric chair? A dining chair with a smoother seating surface is easier to clean and therefore more suitable for a household with young children. On the other hand, fabric chairs are generally a lot more comfortable because of the soft material, which also makes the seating surface feel a lot nicer. Tip: take a look at the rest of your interior design.
To create unity with the other rooms in the house, it is a good idea to coordinate the furniture.
Don't forget the lighting
When looking for a new dining room table with matching dining room chairs, the power of multi-purpose lighting can sometimes be forgotten. This is a shame, because lighting can create the atmosphere in a room. Good lighting is indispensable, also above the dining room table.
Choose a big eye-catcher or make the space more playful by choosing a group of several lamps above the dining table. Would you rather keep it more quiet? Then choose two, three or four of the same lamps.
Pimp your dining room
Sometimes a small adjustment in the house can create a completely different atmosphere in the house. Make sure you measure well first, leaving enough room to move freely. For more ideas, check out my Pinterest board.
Good luck!