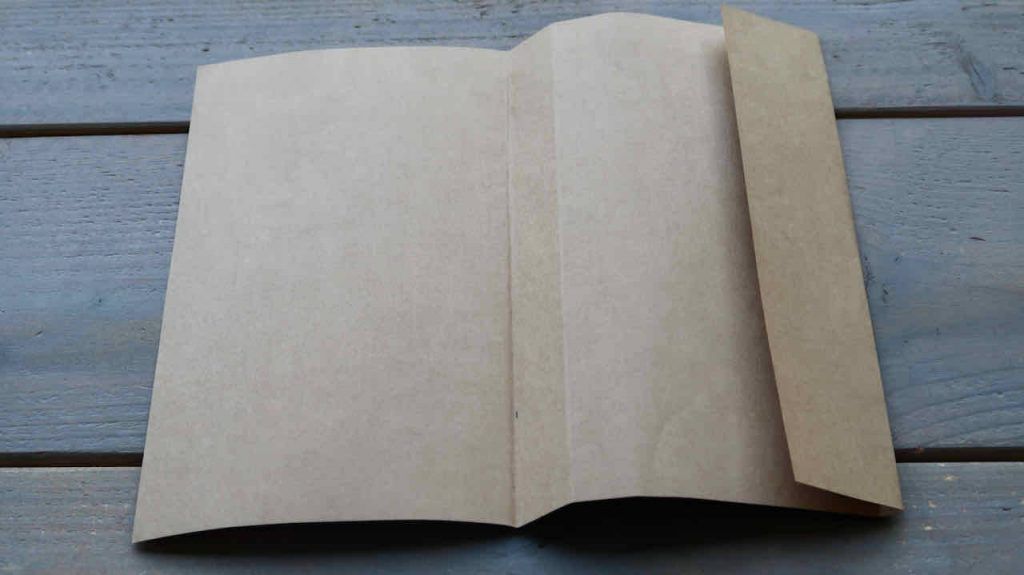 Make your own Travel Journal- With instructions in words and pictures
Of course you can buy a Travel journal, but how fun is it to make your own. Finally, you don't need much at all to come up with a handy little journal for the vacations. And you can also make it according to your own ideas.
How to make a Travel Journal? Let me show you.
What to do with a Travel Journal?
You might be thinking, why a travel journal?. And I must say that I usually take my normal Journal with me on vacation. But then this was a Junk Journal.
Now I have a Bullet Journal and I find that I shouldn't stick too many extra's in it, because then it will also grow out of its seams again. In a Junk Journal you take this into account, there are far fewer pages's and you can work with layers and extra pages's. In a Bullet Journal you better not do this, because there is a chance that it will break, because it becomes too thick.
Today my idea to make your own Travel Journal.
Keeping memories
Personally I like to keep memories, also of the vacations. Of course you can use a real travel journal or of course a notebook for this besides a Journal, but how fun is it to make your own.
Make your own Travel Journal
The advantage of making your own Journal is that you can choose how big, wide and thick it will be. You can make a Travel Journal for several years, a year or just this vacation. I've deliberately chosen to make a Travel Journal just for this vacation.
Now I do not know yet what we are going to do, this summer in terms of vacation, but that we are three weeks free is clear and in this Travel Journal that I make, I can then write a piece every day, stick photos's or place business cards etc.
What do you need to make your own Travel Journal
Paper. I chose:

Craft paper for the cover
White paper for the pages'a (I chose a page for each day and then a few more as a cover page and for extra moments. so 7 pages, so I had 28 pages.)

Easy to make a Travel Journal

Look first how big you want to make your Travel Journal. I chose a narrow format and a 'floppy' cover. This way I can easily take this Journal with me in my vacation bag. This way I can write in it whenever I want. I used A4 paper.

For the cover I chose craft paper. I folded it at 25 cm, this flap that remains I don't cut off, but I fold it as an extra compartment for storage (just glue it with double-sided tape) and then folded the sheet at 12.5 cm.

I cut the 7 white leaves at 24 cm and folded them in half. This is how the Travel Journal started. Of course you can also choose a hard cover (you can easily make your own from cardboard), but the white sheets can also be completely different.

It is just how you want to make your Journal.

The front cover

I started with the front cover. For this I used stamps, a free printable picture of Paris from Pinterest that I printed out with my Canon Zoemini, a map, washi tape and stickers.

Extra storage space

What is so nice of a Journal is that you can fill it to your own idea and make what you want in it. Since I'm not going to fill out my Tavel Journal until I'm on vacation, it's easy to put extra storage in it. I can now put Tags in it, which I can use on vacation for photos, text or drawings.

But also stickers and other things I can stick in it. Later I will also use these extra compartments, because I can put business cards, maps or more that don't fit in my Journal. I used an envelope for an extra storage spot and glued a map on it.

I thought this was a real vacation!

Filling out the pages's

Since I don't know yet where we will spend this summer vacation, I haven't written anything on the first page yet (besides Summer 2021), and I made a to do/not forget list. Furthermore, I will leave the pages blank so that I can put my spin on them during the vacations.

Using charms for finishing

I secured the pages's with a piece of string in the middle and the Travel Journal itself I secure with a piece of string, hanging a few more charms in the process. These were once from a charm bracelet and now I'm glad I always keep everything.

Rather see it in pictures?

Want to see now, how I made this Travel Journal step by step in pictures, you can:

Make your own Journal

Buying a Travel Journal is fun (I still have one lying around for when we go to America) and easy too, but making one yourself is also fun and easy to do. This also gives you an immediate vacation feeling. I hope I have inspired you to tinker!

How I eventually fill out this Travel Journal will probably be a Flip Thru on my Youtube channel after the vacations.